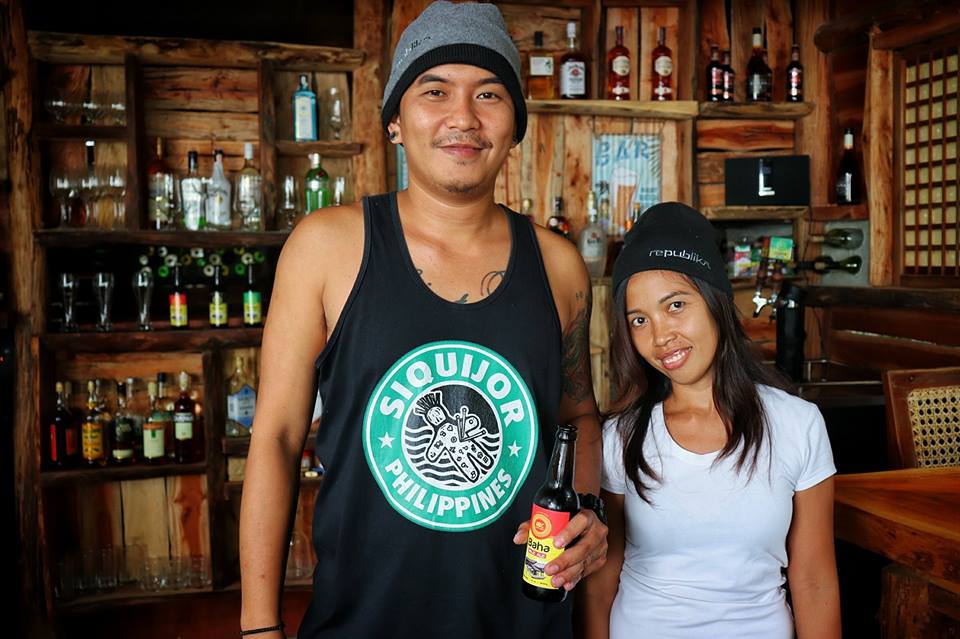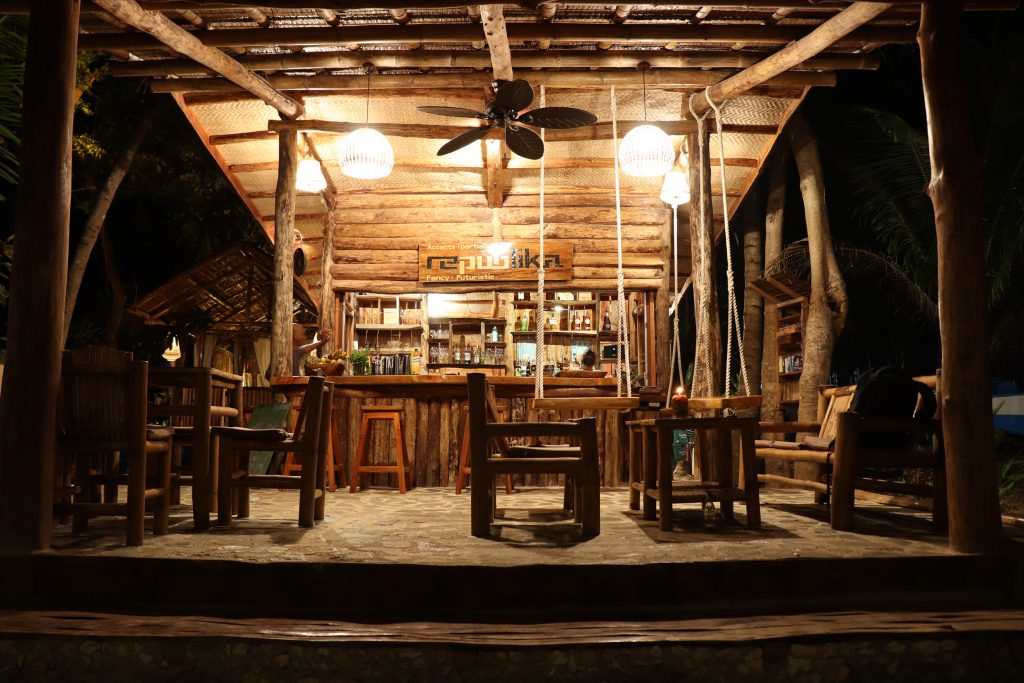 The Republika Beach Bar is a laid back, mellow, native style cocktail bar nestled among mature trees and next to the beach close to San Juan town. It is an oasis of tranquility and includes cool accommodation (new) and a well-equipped dive centre (Siquijor Divers, www.siquijordivers.com).
The location is secluded and child friendly (away from the road) with comfortable seating, hammocks, a grassy area and small sandy beach (rocky at low tide). The bar has a kitchen that offers a limited menu but is varied enough with food choices that should appeal to both meat and vegetarian diners (kitchen open 7.30AM to about 9PM….opening hours vary seasonably).  In addition to cocktails and the familiar range of domestic beers Republika also serves our in-house ABC craft ales on draught, which are brewed locally in Maite village 250 metres away. The bar closes each night around 9-10pm.
The sunsets from Republika are incredible as the light disappears behind Apo Island to a sky full of orange and purple.  Subtle after dark tree lighting makes for a romantic setting in the evening. Live music and performances on scheduled nights but the general ambiance is 'sundowner' chill music or background reggae.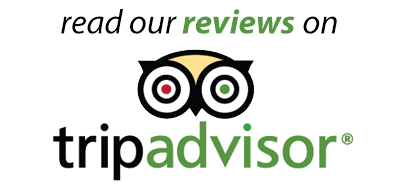 Republika Bar, Accommodation and Siquijor Divers (SWS)
Street – Located in the outskirts of Maite village, 250m south of Bah Ba'r, one of the best restaurants on the island (in the direction of Royal Cliff and Coco Grove) and 1.5km south of San Juan town. Check on Google map
Phone
+63 9985488783
+63 9985488784
Email  info@republika-siquijor.com
Siquijor Divers (Siquijor Water Sports)
Phone +63 995 509 4278
Email info@siquijordivers.com